In 1704, Rev. Thomas Mansell purchased 150 acres of land in Cecil County. By 1732, the Jesuits' property at Bohemia had grown to 1700 acres, but after several land sales the property was reduced to 1185 acres in 1795. The plantation was home to a Catholic school for boys in the 1740s.
Like the plantations in southern Maryland, tobacco was an important cash crop at eighteenth-century Bohemia. Enslaved laborers, present at Bohemia by the 1730s, also cultivated corn fields and peach orchards. But in the 1730s, grains like wheat, oats, and rye began to play an increasingly important role in the plantation economy. Transitioning from the labor-intensive cultivation of tobacco to the more seasonal grain crops destabilized enslaved communities: the fragmentation of families through sale was common from at least the 1790s onward.
An outgrowth of the plantation at Bohemia, St. Joseph Manor was purchased by Rev. Joseph Mosley in 1765, and expanded to 350 acres in 1793. Enslaved Africans like Lucy, Henny, and Mary lived at both sites during the eighteenth century.
Learn more about Bohemia and St. Joseph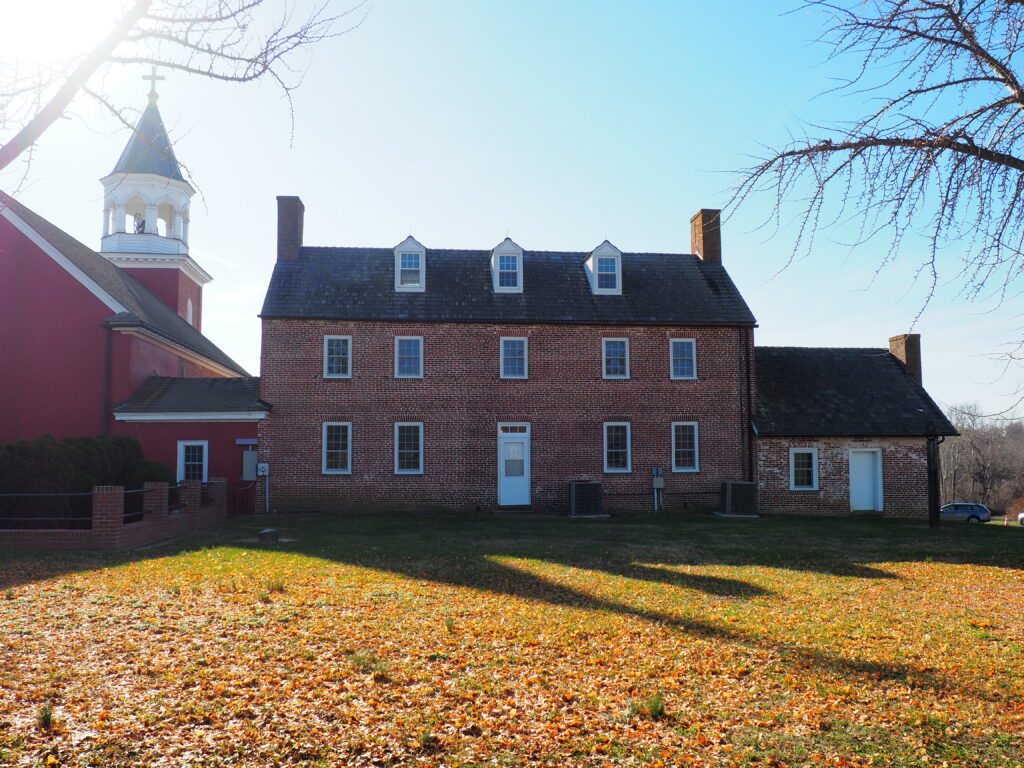 Craddock-Devine-Ford House, 18CE413
At this site, a farm and 1830s brick house was leased to many generations of tenants, including members of the Craddock, Devine, and Ford families. Phillis and her daughter Mary were sold to the Craddocks in 1832. An earlier dwelling, identified in 1795 as the house of a tenant named Mr. Counsell, stood in this location as well. Archaeological survey in 2021-22 identified some eighteenth century and many nineteenth-century artifacts at the site. Deep layers of brick rubble appear to date to the same period as the brick house.
St. Francis Xavier Church/Rectory
The current brick manor house at Bohemia was built around 1825. It is attached to St. Francis Xavier Church, completed in 1793. Read more about these buildings here. A brick foundation, which may mark the site of an earlier church, school, and/or manor house was identified during an archaeological project in 1956. No modern professional archaeology has yet been conducted at this site.
A 1795 map shows the location of the church, a residence, and numerous outbuildings. The residence is near but not adjacent to the church, suggesting that it may be the structure later identified as a tenant house, which burned in 1932. The outbuildings may have included slave quarters, barns, stables, a kitchen, a smokehouse, or a dairy.
Archaeology at St. Joseph
No archaeological research has been conducted at St. Joseph manor
When it was purchased, St. Joseph had a small dwelling, a quarter, and a tobacco house. Enslaved laborers built a brick church and small sacristy/rectory during the 1780s. This building was later expanded. Read more here.